The wide variety of materials on the market and their different recycling processes meant some identification codes were called for. These were created with a symbol that dates back to 1970, and which reflects the steps in the recycling process: materials collection, recycling and new recycled products.
For plastics, a triangle made up of three arrows surrounds a number from 1 to 7, and forms a Möbius strip. Known as the Universal Recycling Symbol, it symbolises and identifies the packaging material, as well as whether it can be recycled to make new products. Let's look at them one by one.
THE 7 CODES FOR PLASTICS
NUMBER 1: PET OR PETE (POLYETHYLENE TEREPHTHALATE)
This is the most commonly used  plastic for food packaging because it is lightweight, cheap to produce, and widely recycled. It is commonly used in water and drinks bottles, as well as packaging for cooking oil. Once recycled, PET can also be used for motor-vehicle parts, furniture, rugs and sometimes new food packaging.
For some years, SP Group has been introducing recycled material into the production process of its PET film for food trays.
In 2016 we used 25% recycled material + 15% refeed + 40% virgin plastic.
In 2017 we started to use 45% recycled material + 15% refeed + 40% virgin plastic.
And in 2018, we aim to reach 65% recycled material + 15% refeed + 20% virgin plastic.
NUMBER 2: HDPE (HIGH-DENSITY POLYETHYLENE)
This is a plastic that withstands chemical products well, is not very flexible, but is easy to make and handle. Its most common uses are plastic shopping bags, packaging for cleaning and personal hygiene products, milk and juice cartons, and yoghurt pots. Once recycled, it can be used again for bottles of detergent, pipes, cooking oil packaging and even garden furniture.
NUMBER 3: V AND PVC (VINYLS AND POLYVINYL CHLORIDE)
Code number 3 is for materials that are not often recycled, and which are little used with food products because they release a range of toxins. Due to their high resistance to acid, as well as their toughness, they are commonly used to make pipes, detergent bottles, medical equipment, shoe soles and much more.
NUMBER 4: LDPE (LOW-DENSITY POLYETHYLENE)
In the polyethylene family, this is a very flexible, transparent plastic that is frequently used in all types of bags and pouches, as well as for laboratory equipment and frozen food packaging. Plus, after being recycled, it can be reused to make bins, panels, pipes and tiles.
NUMBER 5: PP (POLYPROPYLENE)
This is the perfect material for microwaveable packaging as it is really tough, has a steam barrier and is heat-resistant. It is also commonly found in sauce pots, lids, and packaging for medical and veterinary use. After the recycling process, it is often used to make hairbrushes, trays, battery cables and illuminated signs.
NUMBER 6: PS (POLYSTYRENE)
This is another of the materials that are not recommended for food use as it releases toxins easily. However, because it is cheap and rigid, it is commonly used for plastic cutlery, cups and plates, as well as cosmetic packaging and CD cases. It is also a material that is difficult to recycle.
NUMBER 7: OTHERS (MIX OF OTHER PLASTICS)
Code number 7 includes a wide variety of plastics which are very difficult to recycle. Although it is common to find this category of plastic in sunglasses and DVDs, it is also used for some types of water bottles and even food packaging.
PLASTIC RECYCLING PROCESSES
The ever-increasing need for environmentally friendly and sustainable packaging means the plastic recycling process is growing in importance.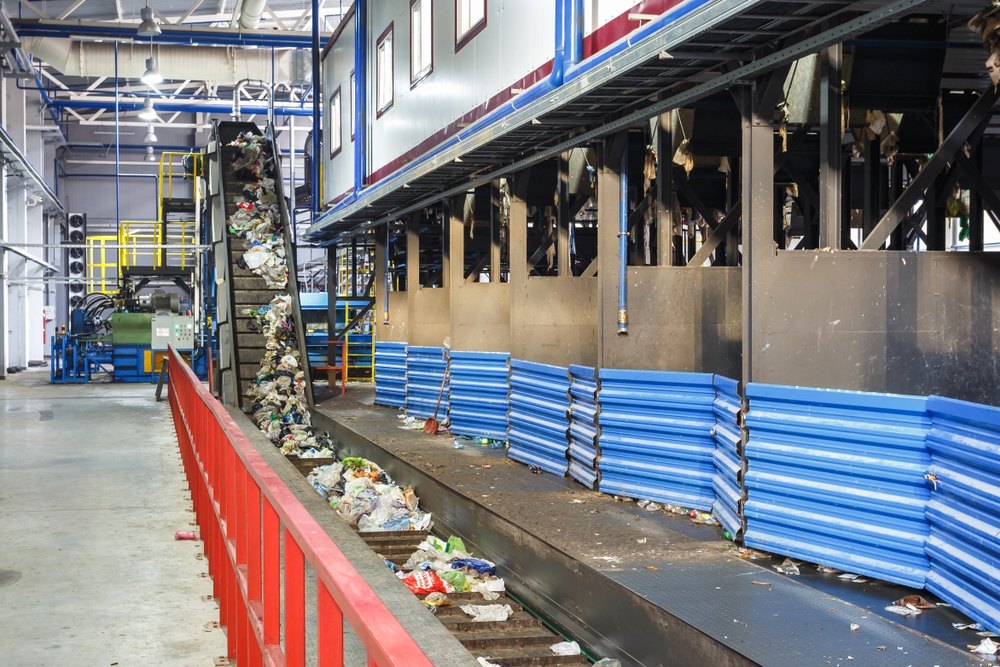 There are different types of recycling processes, although the main ones are:
Mechanical recycling: a system that cuts the pieces of plastic into small granulate before treating it. It works mainly with polymer macromolecules.
Chemical recycling: this uses heat to break down plastics and obtain simple molecules again, which can be used to make other types of plastics or fuels.
Energy recovery: a system that converts plastic so it can be used to obtain energy.
As well as being familiar with the plastics identification codes, it is important to bear in mind the Law on Waste and Soil Pollution, which sets out the obligations of producers and waste managers to ensure an effective waste policy.SP Group participates in sustainability projects for plastic waste such as the Tray2Tray programme. If you would like to learn more about this this programme, do not hesitate to contact us or visit our webpage